In the end it's all a matter of ATTITUDE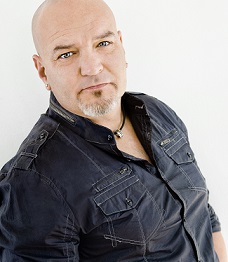 Justin Herald is a man with Attitude! In 1995, all Justin had to start his business was $50 and an attitude. With clever marketing campaigns and a strong desire to make something of his life, Justin set out to turn his $50 into a multi-million dollar empire in just 6 years.
Attitude Gear® was the brand and quirky and smart quotes were the key. Justin began printing t-shirts with slogans such as 'It's all about luck..Just ask any loser' and then licensed a wide range of products that sold in over 3,500 stores throughout Australia and overseas.
Justin's business success has allowed him to retire from Attitude Gear® and turn his passion to helping others achieve their business and personal goals. Justin has worked closely with major organisations such as the Mercedes Benz, Pepsi, Optus, Phillips and IP Australia to name just a few. He is in high demand as a Corporate and Conference speaker and is respected as one of Australia's leading authors on getting more out of life. Justin currently speaks at over 100 conferences each year.  
Justin's products In addition to the success of Attitude Gear®, Justin has produced his own products. Justin first released his business/motivational book in April 2003. Within 3 weeks "Would you like Attitude with that?" hit the bestsellers list. Justin's much anticipated sequel, "So what are you waiting for?", was released in May 2004 with an overwhelming response. He has gone on to write another 6 more best selling books.  
Justin and the media Due to the amazing success and growth of his business, Justin is constantly in the media spotlight. His story has been shown on such TV shows as A Current Affair, Small Business Show, The Today Show, Today Tonight, Sunrise and is also a special business mentor for Koshies Business Builders TV show. He is constantly interviewed and highlighted both on radio stations and throughout the print media, e.g. The Age, and the Daily Telegraph, and many more. The Sydney Morning Herald describes Justin as "One of Australia's brightest marketing success stories".
Get In Touch
Drop us a line anytime, and we will respond to you as soon as possible .
Contact